<05.04.2012> - ThunderCats "Curse of Ratilla" Airs Saturday, May 5 At 9:30 a.m. ET/PT on Cartoon Network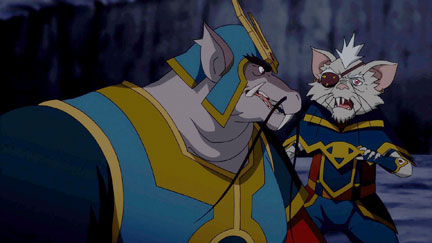 The ThunderCats must infiltrate the mines of Mount Plundarr where Ratar-O is holding Cats as slaves. There they learn the legend of the Sword of Plundarr, which th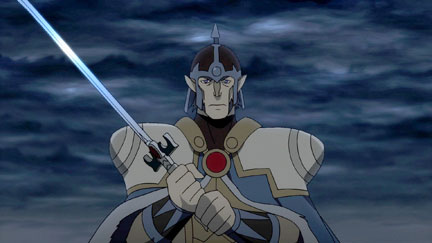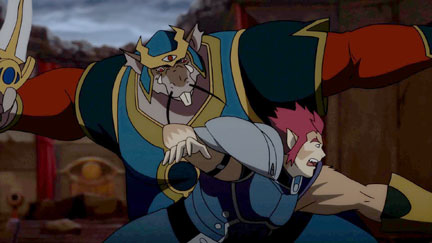 "ThunderCats" copyright Warner Bros. Entertainment Inc. "ThunderCats" and all related characters and elements are trademarks of and copyright Warner Bros.
About Warner Bros. Home Entertainment Group
Warner Bros. Home Entertainment Group brings together Warner Bros. Entertainment's home video, digital distribution, interactive entertainment/videogames, direct-to-DVD production, technical operations and anti-piracy businesses in order to maximize current and next-generation distribution scenarios. WBHEG is responsible for the global distribution of content through DVD, electronic sell-through and VOD, and delivery of theatrical content to wireless and online channels, and is also a significant worldwide publisher for both internal and third party videogame titles
For more information on this and other titles distributed by Warner Bros. Home Entertainment, visit
www.whvdirect.com
.
About Warner Bros. Animation
Warner Bros. Animation (WBA) is one of the leading producers of animation in the entertainment industry, with an innovative and talent-rich roster boasting some of the most accomplished writers, producers and artists working today. The studio is on the cutting edge of animation technology and has both CG and traditionally animated projects in current production and development. For TV, WBA produces series such as Green Lantern: The Animated Series, The Looney Tunes Show, MAD, Scooby-Doo! Mystery Incorporated, ThunderCats and Young Justice, for Cartoon Network. WBA also produces series and additional original content for Cartoon Network's multiplatform branded DC Nation programming block. In addition to TV programming, WBA produces theatrically released CG cartoon shorts featuring iconic Looney Tunes characters, rendered in stereoscopic 3D. WBA also creates the highly successful series of DC Universe Original Animated Movies for DVD. Producing for multiple platforms including TV, digital and home entertainment both domestically and internationally, WBA is highly respected for its creative and technical excellence, as well as for maintaining the Studio's rich cartoon heritage. It is also the home of the iconic animated characters from the DC Comics, Hanna-Barbera, MGM and Looney Tunes libraries. One of the most-honored animation studios in history, WBA has been honored with six Academy Awards, 35 Emmy Awards, the George Foster Peabody Award, an Environmental Media Award, a Parentsí Choice Award, the HUMANITAS Prize, two Prism Awards and 20 Annie Awards (honoring excellence in animation).